As more people in the world fall in love with new mobile technologies, innovation comes up in the mobile sector with the latest mobile apps. Recent statistics indicate that by 2017, the number of mobile app downloads worldwide will increase to 268,692 million. Devices such as smartphones and tablets (iOS, Android...) are having an important impact on how we purchase, and some mobile ecommerce apps are even restricting their sales to it. Mobile apps are essential for both retailers (because it enable them to have a wider position) and customers (because it allows them to have more possibilities). Buying online has become (thanks to ECommerce) a new trend but for sure buying from a Mobile Application is even better and it is becoming a huge deal for companies.
 Here is a list of innovative mobile commerce apps
ATM Hunter
This app is from MasterCard Worldwide Foundation in collaboration with the Global Positioning System (GPS). It enables you to find the nearest ATM (Automatic Teller Machine) around you on a map. Also, the app comes with financial information that can be helpful in many ways: contracts, offers.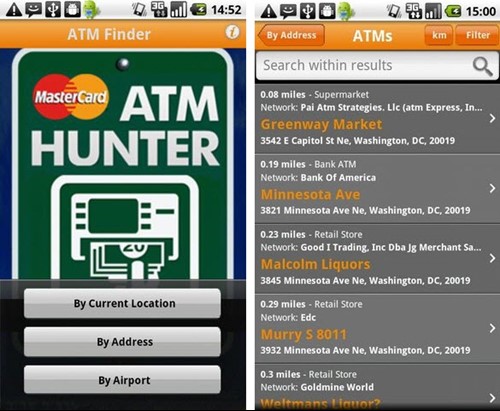 Wanelo is a "mall on your phone." Wanelo is shopping entertainment of unique products, all posted by users. Follow your favorite stores and people in one place to get a feed of products customized just for you. Products include:  fashion, clothes and accessories for everyone (women, men, pets and kids), as well as home decor and furniture. The app also offer the possibility to make a wishlist, which many users loves because they can keep a track of what the would like to have.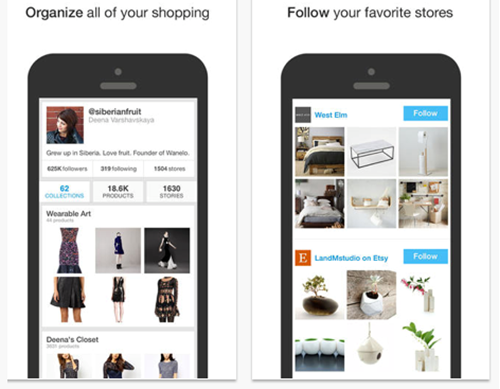 Shazam
Shazam is one of the world's most popular apps, used by hundreds of millions of people each month to instantly identify music that's playing and see what others are discovering. All for free. However it allowes you to purchase musics online once you have found them.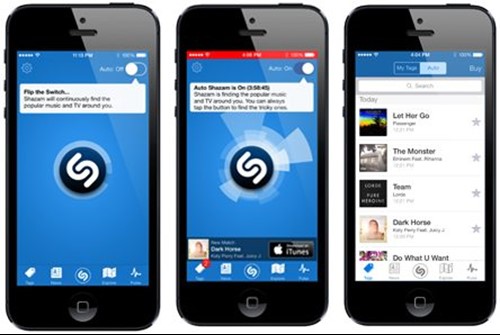 UBER
Uber is an app that helps to connect riders and drivers, retooling urban transportation. Uber is a good example of disruptive mobile commerce because the users can directly pay from the app and don't need to stop the traditional taxis. Uber, compare rates for different vehicles and get fare quotes in the app; this way you can choose a good driver and a good car for the right price.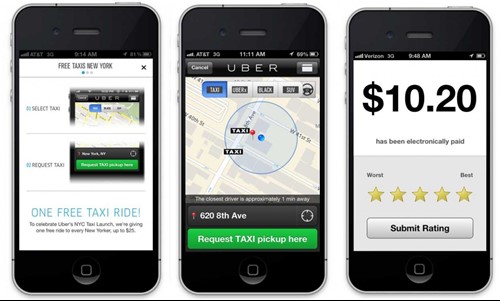 AIR BNB
This app Makes travel planning easier, you can book directly from your device,  Airbnb opens the door to the world's most interesting places to stay and is the simplest way to earn money from your extra space. With over 600,000 listings in more than 34,000 cities, Airbnb connects you with the experience that's right for you. People can book, pay and cancel directly from the app. It also allows them to let feedback on their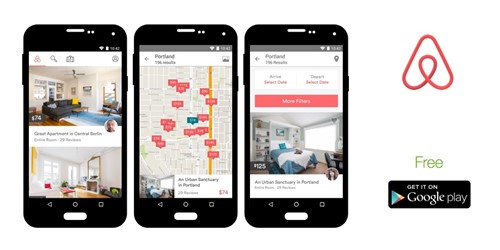 If you have an eCommerce Idea and want us to help you build an eCommerce platform accessible via web and mobile app please get in touch!
 Thank you for reading