INTRODUCTION
Covid-19 has significantly impacted life as we know it in several different ways, plunging the market into a global economic downfall. For many, the obvious references are the Great Depression or the crisis of 2007-09 but the nature and the severity of the shock are different, according to The Economist. Indeed, it is calculated that the world economy probably shrank by 4.3% in 2020. Sars-cov-2, discovered in Wuhan, China, killed more than 2.5 million people, though the true toll is probably higher still, as well as the routines of daily life, which have been disrupted for billions.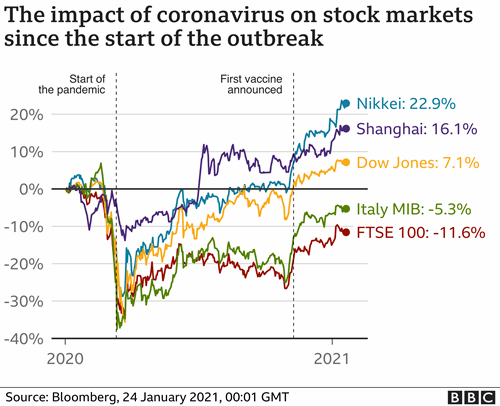 Corona Virus Impact
This economic crisis challenged professionals and companies of all sizes in their development, altering the trajectory of governments, economies, and businesses that had to shift or suspend operations due to Covid-19. Social distancing, wearing masks, remote learning, and various other changes that were once uncommon became the norm.
Companies needed to demonstrate that they were able to cope with the economic downturn which was accelerating the need for transformation and respond to an unprecedented change in customer behavior and market risks – with digital transformation being one of the key enablers of such change. After a year of COVID and as cities and regions are still struggling with constantly changing restrictions to fight the spread of the virus, businesses are now finding new ways to preserve and nurture their business. During these fluctuating times, customers have changed their behavior and started to re-evaluate their expenditures, interests, and aspirations. Therefore it is essential that businesses continue to communicate with their customers and improve their products or services.
"Be fast, have no regrets... If you need to be right before you move, you will never win"
Mike Ryan, an epidemiologist 
Paradoxically, the COVID-19 pandemic has brought about both economic decline and growth in specific niche areas. Indeed, this precarious situation was also a unique opportunity for companies to rethink the way they do business, innovate and adjust. This involved changes in how they operate usually, such as realigning their practices and making better use of their resources. 
REFINING OUR OPERATIONS
Businesses realized that they need to cut down on additional unnecessary expenses and channel all their funding and capital towards their core business operations. This is where outsourcing or outstaffing comes in useful. As companies were suddenly forced to work remotely an opportunity presented itself for the possibility of outstaffing and outsourcing some of the work to remote teams that may even reside in a different geographical location.  This new strategy comes with several advantages, however, one needs to make sure that contracting is entrusted to a reputable partner with experience in the industry and a proven track record.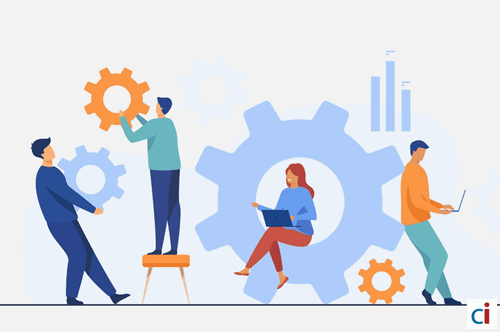 ADVANTAGES OF OUTSOURCING OR OUTSTAFFING
Outsourcing or outstaffing, known as a major driving force in the business world, is an attractive alternative for consideration for every organization which has a gap that it seeks to fulfill. This could be a short-term gap or a long-term one, a project requirement, or a technology gap to fill-in for a client project. 
The main drivers for outsourcing or outstaffing are the overall cost savings as well as the availability of experts in demand on demand. Training and nurturing a team of software developers for a particular project can be costly and also impractical. Outsourcing your technical needs to a reputable partner will help you achieve your results more efficiently while you can channel your energy and focus on your core business functions. 
One of the best things about outsourcing or outstaffing your software is to find the best talent that fits the project and vision you have in mind, bringing value to the organization, and help you execute your business' strategic goals. In some cases, you might already have a development team in place but lack expertise in one specific area and a single developer for your in-house team would be the final piece of the puzzle. Once you have identified the gap, you need to establish clear outsourcing or outstaffing strategy. We recommend the following steps to help our customers (Link) identify the right partner:
Set up

a

goal

for your project. 

Identify

the areas that require

improvement

Pick the

right partner

 

Define

your KPIs

Bring

the plan into

execution
The processes that are usually outsourced are software development and IT services.  During the global economic crisis, cost reduction was the main factor that turned both the IT Service providers and the investors to outsource or outstaffing.
Software development outsourcing is a priority for companies that are pledged to respond to the demands and trends of their consumers. Software development outsourcing usually saves costs even for start-ups as building an internal team is very expensive and time-consuming. Indeed, outsourcing or outstaffing your IT projects can reduce your time-to-market significantly. 
As Alphonso Jackson – Former United States Secretary of Housing and Urban Development states, "The other part of outsourcing is this: it simply says where the work can be done outside better than it can be done inside, we should do it"
Your outsourcing or outstaffing partners can also dedicate a team specially designed for your needs available around the clock to make sure that all your products are up-to-speed and can be delivered with the least amount of time.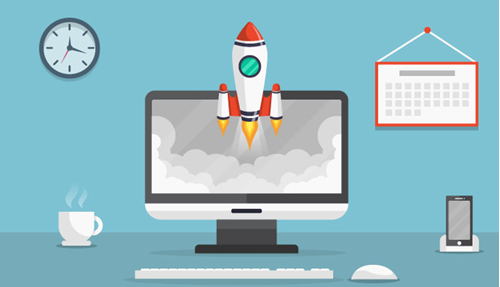 Outsourcing a Global Strategy
There are some benefits to be gained from outsourcing activities that are not essential or core business:
More value with a shorter learning curve

You save time and have greater expertise with professionals

On-demand resources depending on the requirements

Allows you to focus on core business and strategic areas

Allows you to "inject" quality in areas considered vulnerable within your businesses

Avoid hidden costs such as recruitment fees, severance pays, vacation leave, sick leave

Pay for the hours you get
At Incredible Web, we are committed to providing the best outsourcing and consulting services for businesses of all scales. Our team has a rich portfolio of success stories collaborating with some of the leading firms in the iGaming industry.
HOW OUTSOURCING OR OUTSTAFFING CAN HELP WITH CRISIS SOLUTIONS AND STRATEGY
"During an economic crisis, organizations generally tend to freeze but doing that is not in the company's best advantage. There are various ways to take into consideration while outsourcing or oustaffing during an economic crisis that includes service provider evaluation, the structure of the arrangement, business continuity, scope changes, and termination or renegotiation."
(Essay UK)
Outsourcing or outstaffing can help these companies survive the downfall by not engaging in unnecessary overhead costs to build, test, and deliver their software. Precisely, outsourcing can drive down wage and production costs until you ship your product to market and have the funds and/or necessity to build your own in-house team at a later stage. As a result, businesses can focus on their core business matters and customer relationship management. 
CONCLUSION
The impact of the spread of covid-19 on the economy is significant, but companies are looking for alternatives to continue growing despite the crisis. The best way to handle the potential impact on your business is to react rapidly and learn lessons from current events to be prepared for the next turn. The pandemic should not slow down your business, it should help you innovate and work smarter. 
Outsourcing or outstaffing your software can make sure that your project is in good hands. If you're interested in outsourcing or outstaffing services, do not hesitate to contact us