Launched last week in the US, in Australia and in New-Zealand, the game Pokémon Go by Niantic Labs has been a real success as the first publicly available augmented reality application. However, this popularity led to unexpected or even dangerous situations, postponing the international deployment.
Catch'em all!
Pokémon was released in 1996, rocketing the company Nintendo to new found fortunes, and it seems the company is ready to create a new "pokemania" with its latest mobile app. "Pokémon Go" brings to life these creatures (Pokémon) using augmented reality on your mobile phone.
Thanks to a bluetooth Pokémon Go Plus strap and a free Android or iOS mobile app installed on your smartphone; players are able to go hunting in the real world. The Pokémon could be anywhere and the mobile app uses the GPS of the user's cellphone to notify him when he's in a potential hunting area or another interesting spot - for example the University of Malta quadrangle is a Pokemon gym.
Once near the target, the mobile app switches to the augmented reality mode to show the creature in 3D. Whilst augmented reality is not new, it is the first time that it is so popularly accessible in a mobile app or game. Note the shadows appearing on real world objects.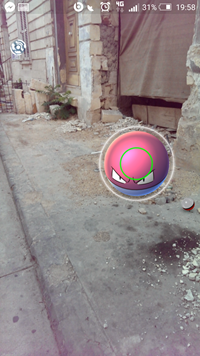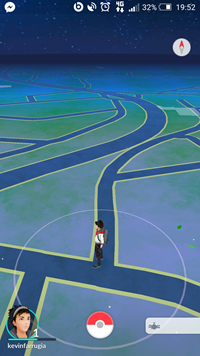 Launched last week in the US, Australia and New-Zealand, Pokémon Go's Android version is about to surpass Twitter's number of active users! This huge boom has resulted in Nintendo's capitalisation rocketing by 9 billion dollars.
The fuss is so big that the servers hosting the game quickly overloaded. Niantic Labs, a former Google subsidiary that developed Ingress and Pokémon Go, just announced that the worldwide release of the mobile app was postponed to fix technical problems. However, according to the Wall Street Journal, the game could be available in Europe in just a couple of days. Meanwhile, the most impatient users can try to install the APK file on their Android device; however do this with caution as there are lots of malicious APKs pretending to be the mobile app.
Unexpected situations
This first general public augmented reality experience has already started to cause astonishing situations. In the United States, in the stage of Wyoming, a young teenager from Riverton discovered a floating body in the river of her neighbourhood while she was hunting for Pokémon; whilst In Chicago, half an hour after having installed the app, a player went to the hospital with a broken foot after having fallen into a ditch.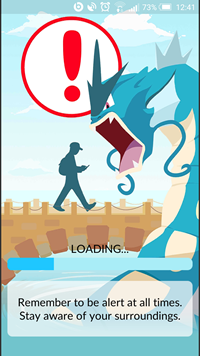 Less surprisingly, but equally concerning, fans of the app posted selfies on Twitter where they're seen playing whilst driving; and also young people aged between 16 and 18 years old have hacked the game to attract victims into a trap and robbed them.
People tweeted to us that they're using #PokemonGo while driving. That isn't funny. It's incredibly dangerous. Please be safe & pull over.

— Pokémon Go News (@PokemonGoNews) 7 juillet 2016
In another funny (or sad - depends who you're asking) scenario, an addicted player couldn't resist the desire to catch a creature while his wife was giving birth! Further proving that games can make us loose our sense of reality, both in the literal and figurative senses.
What about you, have you tried tried Pokémon Go? Let us know what you think on our Facebook or Twitter pages.