A mobile application or more commonly an app is a software application developed specifically for use on  hand-held  wireless computing devices, such as: smartphones (iOs, Android...), tablets, rather than desktop or laptop computers.
Here are for our top 10 reasons why you should have a mobile app:
1. By having a Mobile application that provides ECommerce services your customers may shop online at anytime of the day from the comfort of their hand held device. Mobile applications have also facilitate online selling by changing the way people trade products/ services online
2. Nowadays more than 55 percent of the world's population own a Smartphone. Which mean that by offering Mobile Application Development you're increasing your chances to grow your traffic.
.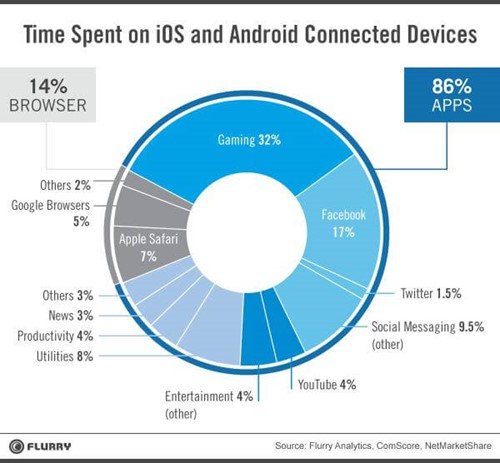 3. Shine among all your competitors, if a customer is indecisive you can be sure that he will go for a business with a Mobile app if the other one of his choice do not have one. It just makes your business look cooler.
4. Increase your customers' loyalty as they will be able to go through your Mobile app from the bottom of their pocket. You will always be only a click away because a Mobile app can be accessed from anywhere at any time.

5. More convenient for your customers. Mobile Apps are more practical than websites since Apps are first of all designed with primary focus on usability.
6. Push data is an important function one can achieve through the development of a mobile app, you can push the latest news onto the customer's screen, promoting your latest advertising campaigns and promotional material or simply to remind them of your existence.
7. An application is more easy to find than a website, just with the filters that the Mobile applications stores offers you will be able to find a kind of shop, a game or any social network. And any one can just by enter a keyword.
8. Customisation: colors, font sizes and, most importantly, privacy settings will offer your customers a good experience that they will remember the app from it's design and recognise it from any device.
9. Better employee performance: we know for a fact that 86% of marketing managers agree that digital tools can help them perform their job better. Having a Mobile application would help you team to be more efficient and well aware of your companies' news.
10. While a Mobile Friendly website needs a connexion a Mobile App can work even Offline which is the most fundamental difference between a mobile website and an app. With a Mobile apps even offline your customers will be able to find you and go through your offers.