Akakus
Intro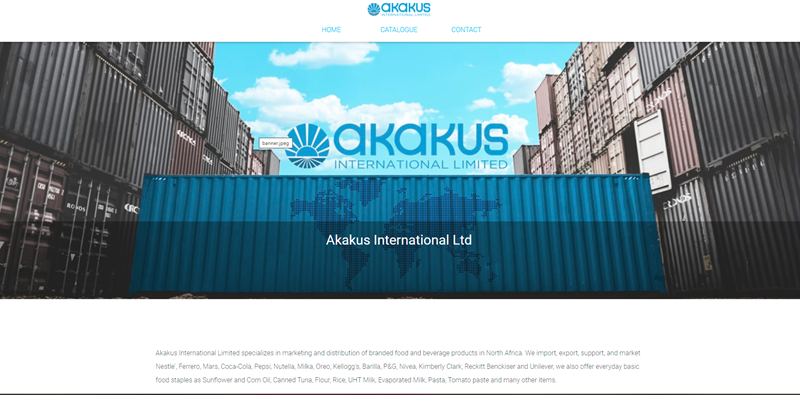 Akakus desktop
Incredible Web was tasked with the design and development of an outstanding eCommerce website for Akakus in order to showcase its vast range of products in North Africa. Incredible web puts emphasis on drumming up interest in the brand by means of advanced SEO, UI-UX solutions and other advanced e-commerce modules.
Akakus is a well-established store specialized in the marketing and distribution of branded food and beverage products in North Africa. 
From daily fruit and veg, and quality meats, Akakus carries plenty of choice for all of its customers. Their broad experience in importing, exporting, supporting spans markets such as Nestle, Ferrero, Mars, Coca-Cola, Pepsi, Nutella, Milka, Oreo, Kellogg's, Barilla, P&G, Nivea, Kimberly Clark, Reckitt Benckiser, and Unilever.
 Akakus also offer everyday basic food staples as Sunflower and Corn Oil, Canned Tuna, Flour, Rice, UHT Milk, Evaporated Milk, Pasta, Tomato paste, and many other items. Their knowledge and expertise in the North African food market, enable them to create success stories for each of the brands that they are entrusted to represent. Incredible web, put Akakus' vast plethora of products to the forefront of their new e-Commerce website.
---
E-commerce
 advanced E-COMMERCE MODULES
The number of customers who are using the Internet to search for a product is ever-increasing. To develop and host an eCommerce website is, by far, one of the most important elements of your business as the industry is becoming exponentially more competitive.
 UI-UX
Our web and app development solutions ensure the best UX/UI design practices for creating responsive applications and optimized engagement. Indeed, the website design will include UI elements to keep users engaged and provide meaningful and relevant experiences to users.  This involves the design of the entire process of acquiring and integrating the product, including aspects of branding, design, usability and function.
Ux design covered usability and user interface design UI but also other aspects such as branding, design, usability and function.
Our portfolio of eye-catching websites and best-in-class apps include brilliantly designed and developed interactive environments which give impactful and innovative user experiences.
cms
The team made use of an open-source content management system or CMS called Umbraco, implementing numurs filters, search options, and a user-friendly -contact section- so Akaku s customers can easily search and contact the company within a virtual online store. We made sure that the website was easily visible and searchable to customers as this is a major attraction point for customers. With the help of Umbraco we created a fast-loading and efficient website. The CMS was extremely powerful, flexible and extendable that provided smooth content editing to the client. Our software developers had maximum freedom since there were no restrictions or set frameworks for front-end development. Nevertheless, to say, the smooth content management didn't require the client to have special knowledge or learning. 
The following factors make it a piece of cake to use:
An intuitive interface and editing experience

Editing workflows that are smoothly integrated into the company's workflows

Built-in multilingual support and content translating

The ability to assign roles and rights

A media library to manage all assets and edit images directly within CMS

The ability to schedule and preview publishing

SEO optimization

Social media marketing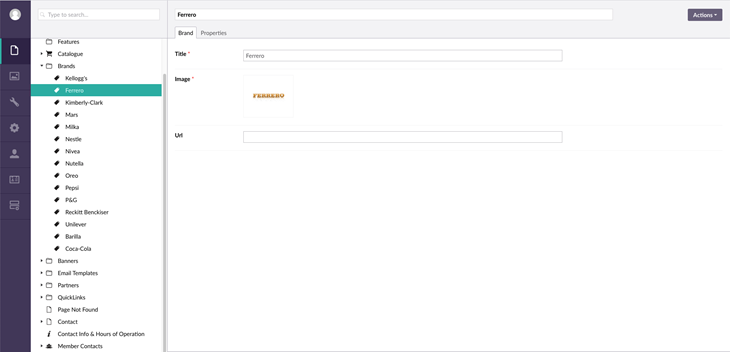 CMS -how to list the products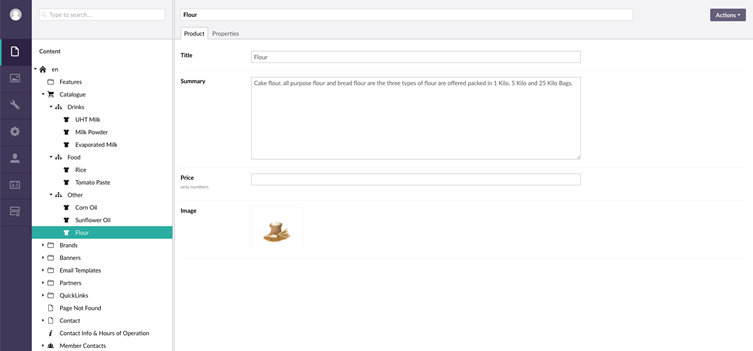 CMS -how to list the products
 Catalog
Akakus Catalog
Akakus needed a website with an online catalog to showcase the full range of products. This catalog represents the catalog that has moved from the print catalog used on a physical or -brick and mortar- store to the online format. The catalog used phone support as a backup service for sales. In developing an eCommerce catalog setup, Akakus had a specific issue to address. One of these was to migrate the existing print catalog. Indeed the business needed new graphics and text for the online version. These choices were critical to success since the effect of the right words and pictures is important online. Incredible Web helped in creating the optimal eCommerce catalog setup for Akakus. After the catalog is established online, Akakus used to track the results. This way, they can adapt to the market research that the catalog provides. One way to enhance the online catalog was with keyword content that attracted consumer interest. With the e-commerce product catalog management, Incredible web ensured that Akakus products were accessible online, trusted by the web store visitors and converted well. Nevertheless, the business needed to have a well-managed online product catalog to meet customer's behaviors and stay competitive. A clear and detailed e-commerce catalog illustrating the products using high-quality visuals, that includes technical attributes, images, videos, inventory information, units of measurement also helped Akakus to be seen as a leader in their industry and build trust.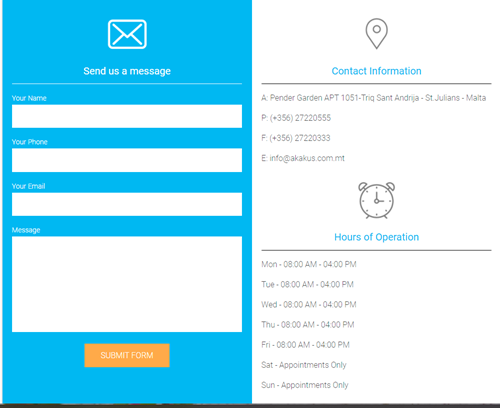 Akakus contact form
DO YOU HAVE AN IDEA IN MIND?