Solana Hotel and Spa
Intro
Incredible Web was commissioned with the task to revamp the Solana Hotel and Spa website, with the goal of improving the overall web experience as well as providing a more personalized journey for Solana customers visiting the website. If the job is done right, Solana should be increasing their share of direct bookings via their website, helping them reduce their dependencies on other 3rd party booking engines such as Booking.com.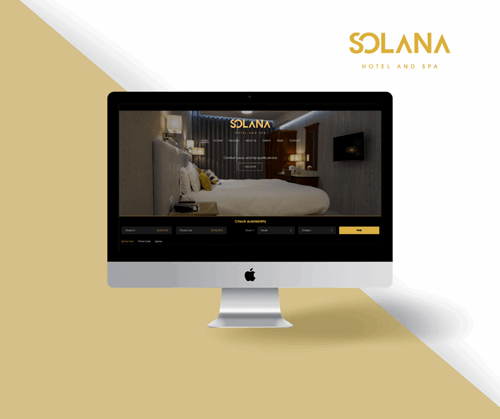 Solana Hotel and Spa on a Mac device
---
Through the years, Solana Hotel and Spa's long industrial family part of G3 hospitality with the Pergola Hotel and Spa in Mellieha, amongst other Restaurants and Spas in the North of Malta, has seen it through over 35 years of a successful business. Hence, it is through this history that we can understand the Solana Hotel and Spa that exists today, with a style of management that makes the best use of a strong sense of family. 
Solana Hotel and Spa has great potential with regular projects with a wide selection of activities and catching packages with the aim to meet the needs of every guest. Solana Hotel and Spa, opened the business marrying the words of trust, autonomy, availability and attention to detail, ensuring that each member of the team feels their deep care. With a new life and a new direction of directors at the helm, mainly in the team and in the vision, Solana Hotel and Spa boasts of years of experience, establish itself as a top of hospitality.
The period between November 2017 and June 2018 was a turning point for Solanas's business. Indeed, the hotel undevoured a complete refurbishment process of change and growth. The hotel brought the necessary refresh and change needed to improve the offer in terms of product and service.
solution
DESIGN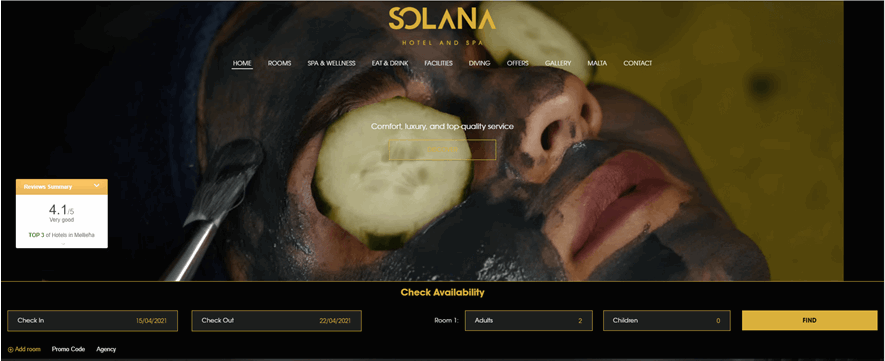 Solana Hotel and Spa on a Windows device 
Incredible web created a tailor-made solution for Solana Hotel and Spa which started with a design phase that took a couple of weeks with numerous iterations between our graphic designers and the team at Solana. Incredible web followed the latest standards guaranteeing that the new website will rank well on Google and other search engines, be scalable and easy to maintain, and ultimately convert visiting users. As with all projects, Incredible Web takes special considerations with respect to the user experience giving emphasis. In this case, the emphasis was to help users make a booking as easy as possible. 
The objective of the hoteliers was to increase the count of direct bookings in a way that will not only have a direct impact on revenue but also provide guests with a seamless and smooth booking experience. In light of this, the revamp of the website included UI elements that create a sense of urgency and encourage the user to complete their booking. This is a UX trick employed by major booking engines, such as booking.com.
Incredible Web's development is beautifully responsive, meaning that it scales according to the device it is being viewed on, making it immediately easy to use on mobile devices. On mobile devices, the UI will assume the "App Shell Model" with a navigation drawer and main content area similar to that used in native applications.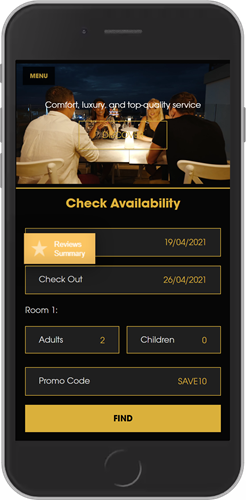 Solana Hotel and Spa on a mobile device
BOOkiNG EXPERIENCE
A booking engine is a software application used to securely process online reservations. It allows guests to make reservations directly on the hotel's website as well as third-party websites like Facebook, whenever the hotel is listed.  Using a booking engine such as booking.com people are able to book a room but also restaurants using table reservation software to serve customers faster and quicker turntables, driving customer loyalty and revenues. Restaurant reservation systems help manage the constant influx of reservations and customers – allowing the customers to book their tables remotely so managers can schedule resources according to the number of bookings. Customers also want a more convenient dining experience, and restaurants want to deliver the same to boost their business. A powerful table booking system for restaurants can help them do just that. The booking features were extended to include the Spa facilities and packages offered at Solana Hotel and Spa. Through the easy-to-use interface that provides appointment scheduling, and online booking, the customers could book one of the best wellness facilities of the Solana Hotel and Spa. The online booking system was necessary to help Solana Hotel and Spa serve their customers better and easier through innovation and smart use of web technologies.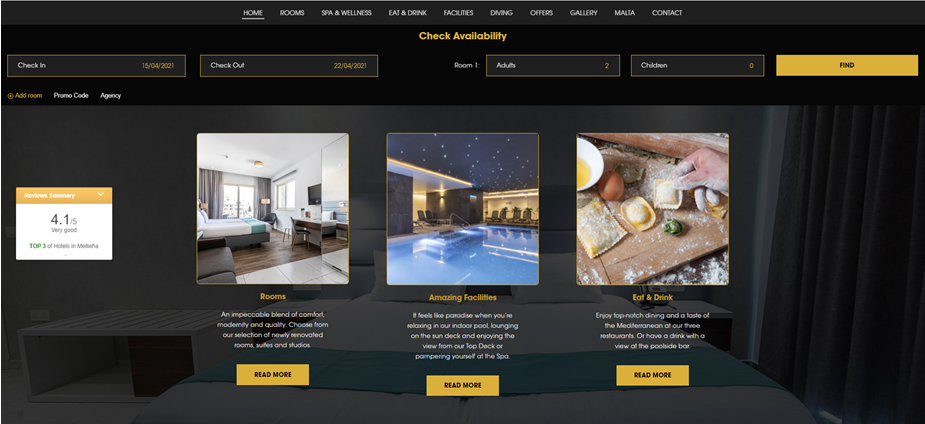 Bookings        
When it comes to website enhancements, all necessary efforts were made to provide a solution that was jank-free & a user experience that was snappy and fast in order to have a good conversion rate. Indeed, in order to lead the users to book, Incredible web provided Solana Hotel and Spa, with the solution they needed, more conversion buttons, and therefore more bookings. As a part of the SEM strategy, we inserted a tracking conversion code after the customers completed the booking, to measure the value the Hotel is getting from the conversion points such as forms, book buttons, and download documents. With over 10 years of website development experience, any website developed by the Incredible web team follows the standard of quality and success, our motto since the earliest years.
Simple, clean, and powerful, Solana Hotel and Spa' booking engine quickly converts website visitors into guests. With the real-time booking updates, you can utilize client data to generate repeat business, and track everything that strengthens your online presence and brand identity. This system keeps track of the clients browsing the website, manages reviews, and creates loyalty promotions.
The Solana Hotel and Spa project also featured the Trip Advisor widgets to bolster the Hotel's solid reputation with valuable reviews, ratings, photos, and more. The widgets are simple web applications that make it easy to bring dynamic content from the Tripadvisor page onto the Solana Hotel and Spa website. A variety of content is available for display on the website.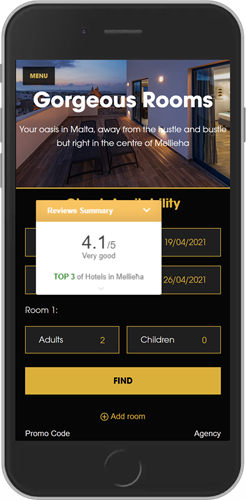 Trip advisor widget 
The incredible web also integrated the Tripadvisor strategy with API key used to integrate the service content into a website or a mobile app, get reservations through the platform, and also direct the customers' reviews to Tripadvisor. It provides several variants according to the applicant's needs and requirements.
RELEASE AND LAUNCH 
 We have provided the Solana Hotel and SPA with advanced solutions and advanced accessibility options, ensuring the group continues to have a dialogue with their audience. Furthermore, our experts have developed an outlined gallery, organized by categories which include stunning pictures high-quality which represent the different areas of the hotel. The selection of high-quality modules with attractively designed and meticulously detailed pages was critical to obtaining excellent customer reviews. This boosts the Solana Hotel and Spa possibilities to attract more guests to the range of offers that they may advertise at any given time.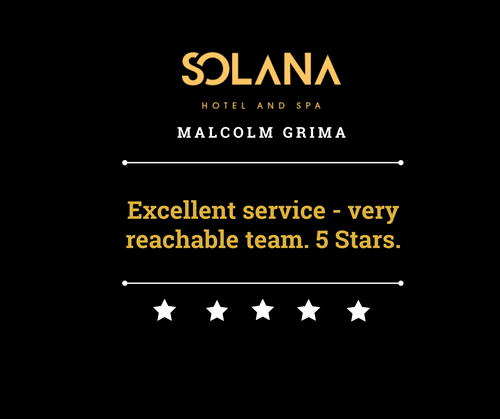 Solana Hotel Google review
Do you have an idea in mind?