E-commerce Solutions
In recent years, buying and selling products or services online has been on the rise. By 2040, 95% of all shopping will happen via an eCommerce website or online shop. E-Commerce has become a new trend that allows companies to establish or enhance their position on the market.
What Is eCommerce?
eCommerce is the buying and selling of online goods or services. Over the past years, most of us have experienced an online shopping experience one way or another, being it an online food order or shopping on eBay or Amazon. Whenever a purchase takes place online, that is considered eCommerce, and guess what.......it's happening everywhere and it's happening a lot. People tend to prefer shopping online from the comfort of their homes. Business owners on the other hand have the possibility of extending their reach beyond their physical store. They are now able to sell products to customers who have never been to their shop but have heard about it on Social Media or via their high-performing website.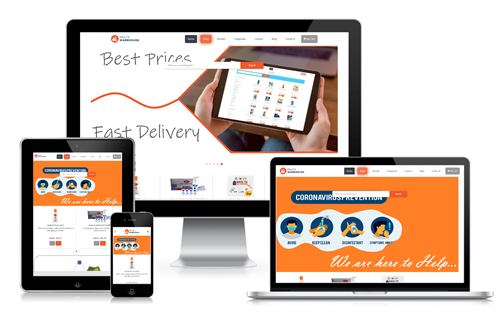 "I wish that we met up with Incredible Web immediately as it would have saved us a lot of time, as from the first meeting we felt that they knew exactly what we wanted and needed." - Pablo, Founder of Maltawarehouse
Where should I start?
That's a good question and one we're able to help you with. If you think that an online store is going to help your business, we are the team to help you realize this vision. At Incredible Web, e-commerce websites and applications are some of our favorite services primarily because they incorporate research, innovation and provide our clients with a measurable metric of your success (sales).
We have a talented team of experts ready to create the best e-commerce platform you deserve. Making sure that it meets your requirements and built on top of the latest technologies. We will be with you all the way from understanding what your online shop will look like, to delivering a high-performance, user-centric website with top-of-the-range features and functionality that allow you to easily update and manage your online shop on your own.
Complementing your website our team can also provide you a native mobile app available on both app stores Android and iOS. The mobile applications and the website will be powered by one central business logic back-office hosted on the cloud, meaning that all the platforms in your e-Commerce suite are synchronised in real-time and so is your valuable analytical data :)
We have developed a number of e-commerce applications and websites for supermarkets, restaurants, and more. We encourage you to visit and use these websites for a better understanding of how our services can help you to provide a better online customer experience improving your retention and profitability with your business.
If you have an e-commerce idea and want to improve or build your e-commerce platform accessible via a website and a native mobile app, please do not hesitate to contact us.