INTRODUCTION
"Communication is at the heart of e-commerce and community."
Meg Whitman, President and CEO of Hewlett-Packard
E-commerce is the exchange of information across electronic networks, at any stage in the supply chain, whether within an organization, between businesses, between businesses and consumers, or between the public and private sector, whether paid or unpaid.
(Cabinet Office, 1999)
In the previous article, we brought up how today's eCommerce, has become the platform for media and new, unique services and capabilities that are not found in the physical world. E-commerce is projected to continue growing at double-digit rates over the next five years, remaining the fastest growing form of commerce.
The rapid movement toward an eCommerce economy and society is being led by both established business firms such as Tesco, Ford, IBM, Carrefours, and General Electric, and online firms such as Google, Amazon, Apple, Facebook, Yahoo, Twitter, and YouTube. While firms such as Facebook, YouTube, Twitter, Pinterest, and Uber have grown explosively in the last two years and grab our attention, the traditional forms of retail e-commerce and services also remain vital and have proven to be more resilient than traditional retail channels in facing the economic recession. 
Today, building a website is just one part of developing an e-commerce presence. Given that people worldwide access the Web at least part of the time from mobile devices, businesses today need to develop mobile websites and mobile web apps, native apps, or hybrid apps, to interact with customers, suppliers, and employees. At Incredible web, we specialize in bespoke software solutions and we follow the latest standards to guarantee the best custom-built web development solution. Indeed, we build intuitive websites, easy to use to elevate the companies online branding and structuring its services and mission. We also know that our clients want a well rank on Google and other search engines for their websites, so, we always design every single website including custom features and advanced SEO to be scalable and convert to users. By allowing an infinite number of web pages and photos, the website is completely under the control of our clients who would be able to update any content, images, or media through CMS. In this way, with our memorable website,  buyers can buy online on an e-commerce platform focused on how to create an online shopping experience with as few clicks as possible.
Clickstream analysis, an important source to enhance, user experience and pursue business objectives in e-commerce, has proven that people go online for many different reasons and are also highly intentional and goal-oriented. It means that they do not click on display ads to find vendors a wide percentage of shoppers look for specific products, companies, and services. Once they are online, a majority of consumers use a Search Engine as their preferred method of research for purchasing a product. Therefore, is essential for the web development company of Incredible web, to take a seamless approach towards assisting the client in improving their current search engine ranking.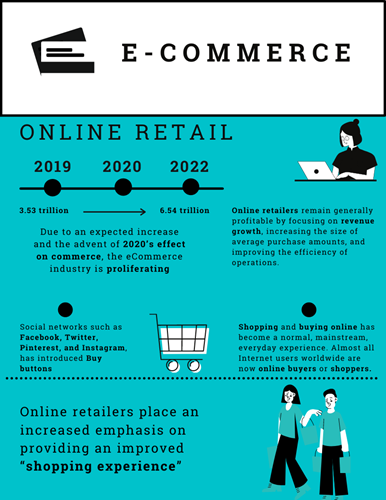 eCommerce


ENHANCE YOUR BUSINESS WITH THE E-COMMERCE GRANT SCHEME
E-Commerce represents an opportunity for businesses to exploit their potential to increase their market share and reach new markets. Through this initiative, SMEs can benefit from non-repayable Grants, part-financing up to 50% of the eligible expenditure on the investment required to develop an e-commerce platform and/or mobile application to enable online payments or booking systems through the integration of an online payment gateway
Target Group
Micro Enterprises

Small Enterprises

Medium-sized Enterprises
Incredible Web is one of the software companies in Malta that early adopted cutting-edge technologies and approved service providers in the e-Commerce Grant Scheme which finances up to 50% of eligible expenditure in developing an online selling. We can help small and medium-sized companies to benefit from a refund of up to 50% of their expenses and up to a maximum of €5,000 DISCOUNT with the Maltese eCommerce Government Grant Scheme.
At Incredible Web, we can provide a web development solution tailor-made for you such as a sophisticated eCommerce solution.


Eligible actions
 The e-Commerce website/mobile application will incorporate an online payment gateway and support at least basic analytics as follows:
Design, development, implementation, and delivery of an e-commerce website and/or mobile application to meet the needs of the beneficiary SME.

Development, implementation, and delivery of all technical elements to enable the function including a CMS for users to upload content, secure online payment integration, including an online graphical product or service catalog.

Development, implementation, and delivery of all technical elements to allow the successful integration of a payment system including appropriate electronic communication channels.

Integration of appropriate web analytics software to allow SMEs to generate data reports on web traffic. 

Creation of a design that is in line with the brand identity of the SME.

Registering and hosting the site on secure servers.

Compliance across all website and/or mobile application design and development with at least W3C Level A accessibility guidelines.
Eligible costs
To be eligible the end product shall be an e-commerce website/mobile application that will include a Content Management System that must comply with the current industry standard e-commerce security practices, will incorporate an online product/service catalog, a shopping cart, a payment or booking system and an integrated e-commerce payment gateway enabling online payments and support at least basic analytics.
The following costs can be considered eligible:
Domain name registration

Hosting fees

Content Management System (CMS) software including required licenses

e-commerce Website and/or Mobile Application design in line with the brand identity of the organization

Shopping Cart integration

Other setup fees (including setting up and configuration of the CMS system, system design, customization and development, integration with payment system/s, implementation of the required security features, testing, and go live).
How to apply?
Be quick. The e-Commerce Grant Scheme, co-financed by the European Regional Development Fund 2014-2020, is demand-driven and is being managed through an open rolling call. The next cutoff date is  
Friday 16th July 2021 at noon

Friday 30th July 2021 at noon

Friday 13th August 2021 at noon

Tuesday 31st August 2021 at noon

Friday 17th September 2021 at noon

Thursday 30th September 2021 at noon

Friday 15th October 2021 at noon

Friday 29th October 2021 at noon
Incredible Web is an SME and if you want to build or upgrade your e-commerce platform,  making the most of the e-Commerce Grant Scheme, co-financed by the European Regional Development Fund 2014-2020 - it's now easier than ever.. Incredible Web appertains to the category of the software companies in Malta that can help you drive results for your business by developing a comprehensive, data-driven e-commerce platform!
Get in touch with us for more details about this grant scheme and our e-commerce services.